Everyone is raving Little Women and its cast. Another uncredited star, however, is Cooper Lace! Our lace curtains appear in almost every frame of the film, creating a luscious historic atmosphere.
In July of 2018, I traveled to the film's production office just outside of Boston to consult with set decorator Claire Kaufman. I made a formal presentation of our line and discussed the sizes and finishes available. On a later visit, I met Helen Rasmussen, the legendary draper, whose work I've admired.
Below are a few photos from the production. I encourage you all to see the film for the stunning, evocative sets.
Jo March and Our Madras
Here, Jo March (Saoirse Ronan) reads in front of our exclusive Cherwell Madras panels. Cherwell is designed by William Morris and is one of our most popular patterns. On set, it coordinates wonderfully with the wallpapers provided by our good friends at Bradbury & Bradbury Wallpapers.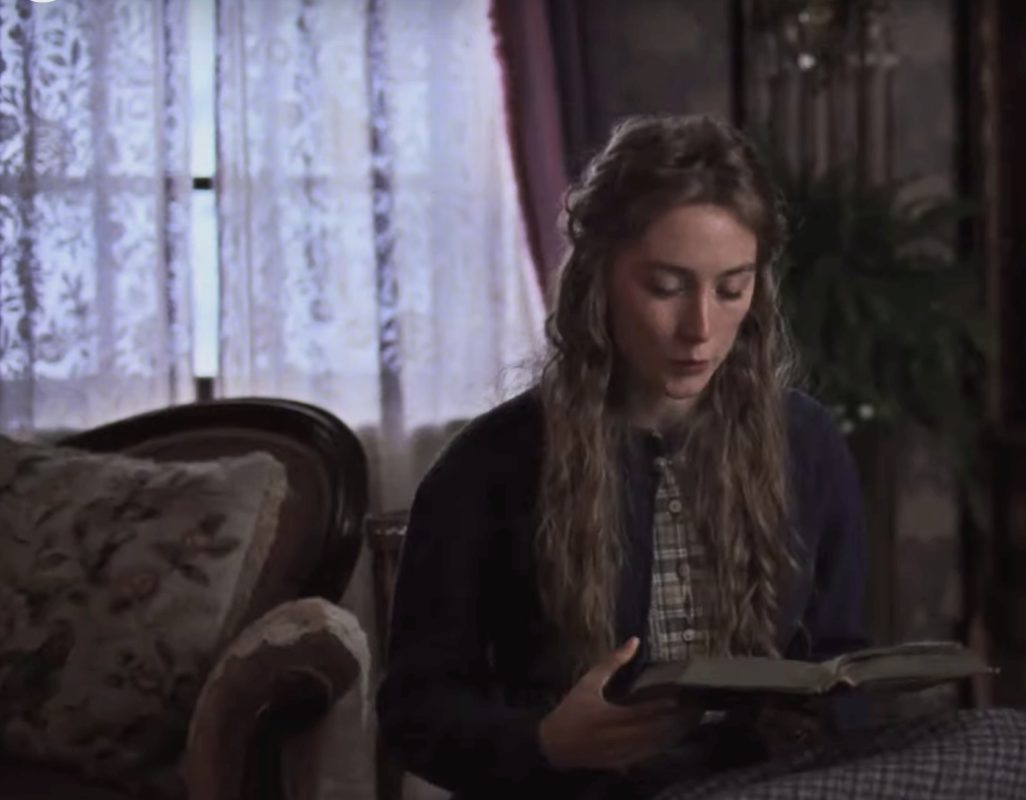 In a most noteworthy scene, Beth March (Eliza Scanlan) visits the house of wealthy neighbor Mr. Laurence and plays his grand piano while facing our Wreath lace curtains.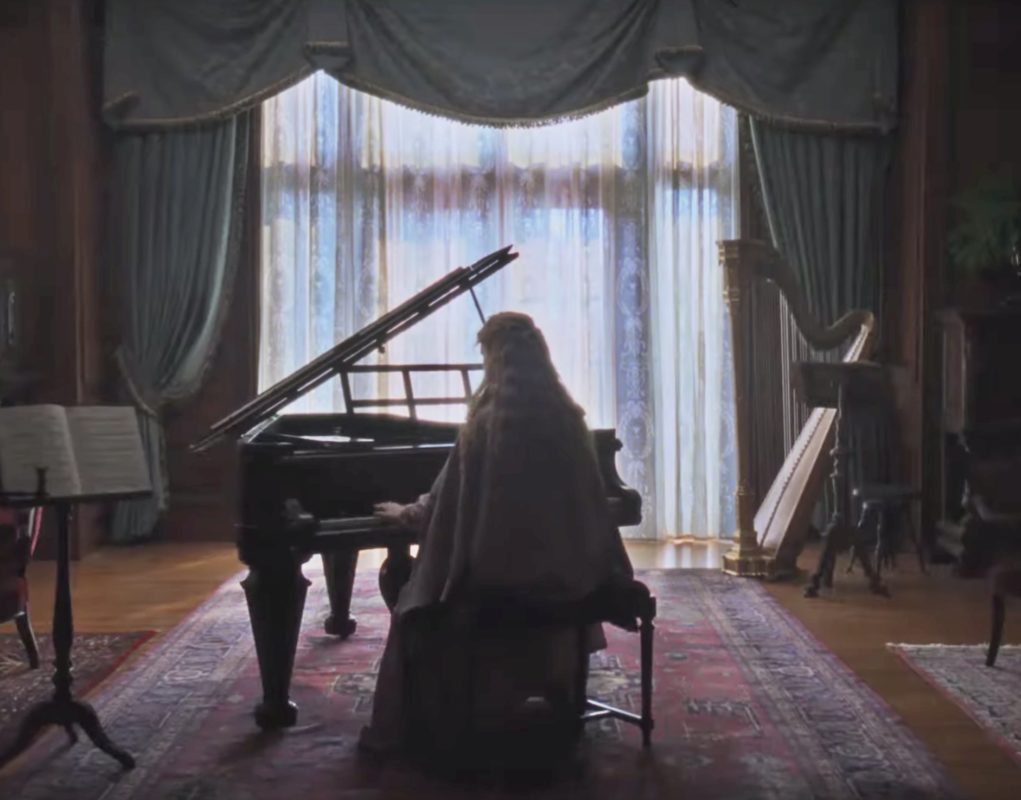 This publicity depicts director Greta Gerwig directing Meg March (Emma Watson) who stares out through our Lucynda lace curtains. In fact, these are a favorite of set decorators and historic homeowners alike.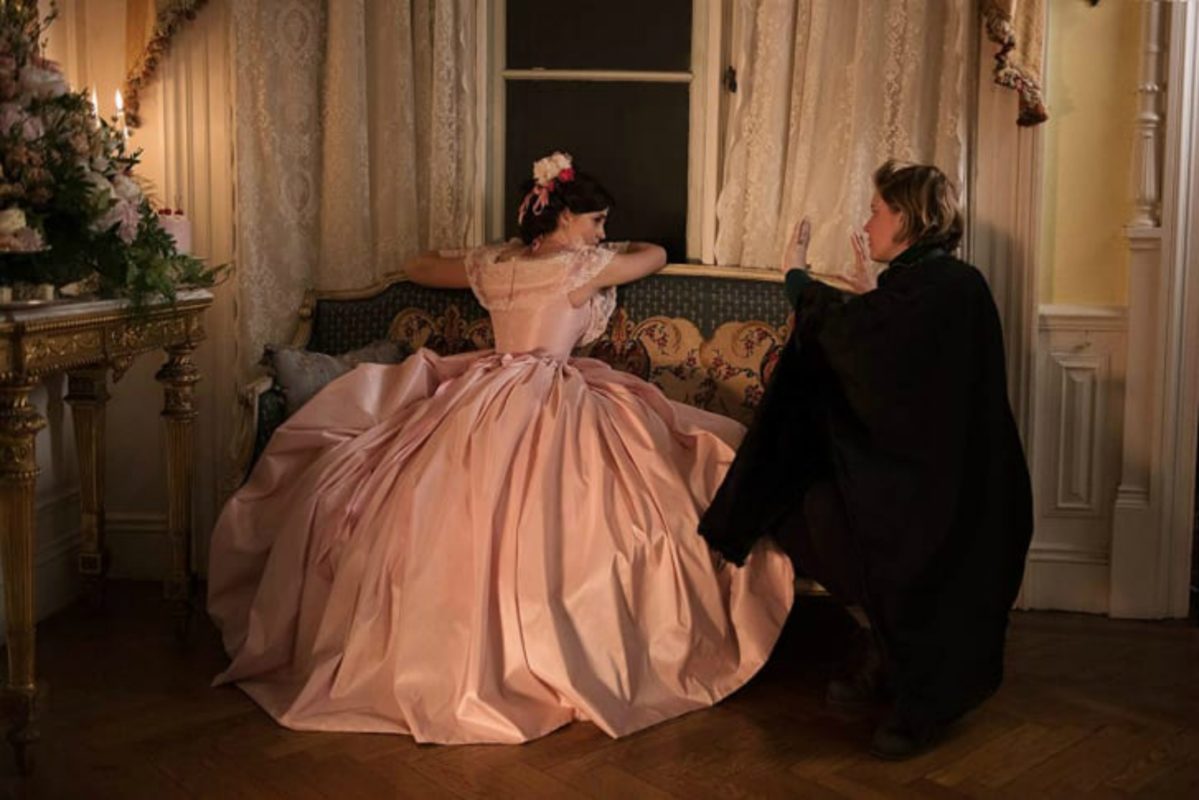 Many of our other patterns are on display throughout the production. For example, Old Colony is featured prominently in the sister's bedroom. Also, watch for shots where Grecian and Empire make their appearance.
I'll be back soon with another post; Cooper Lace is being used in dozens of films and television series!